来源:英伦投资客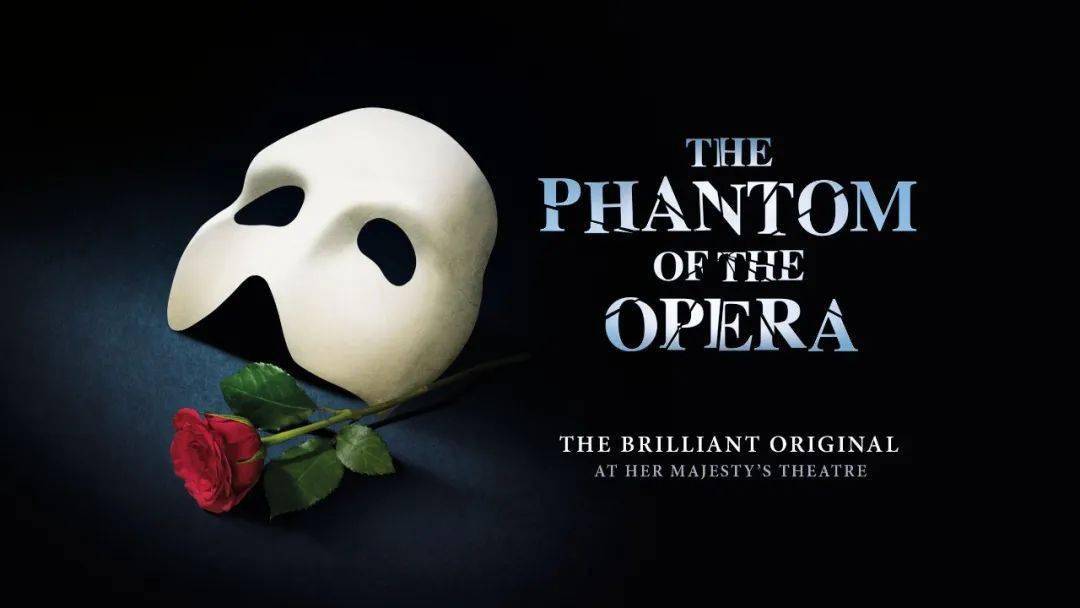 今天一则重磅突发消息刷屏英媒。
Sky:《歌剧魅影》将于伦敦西区"永久"停演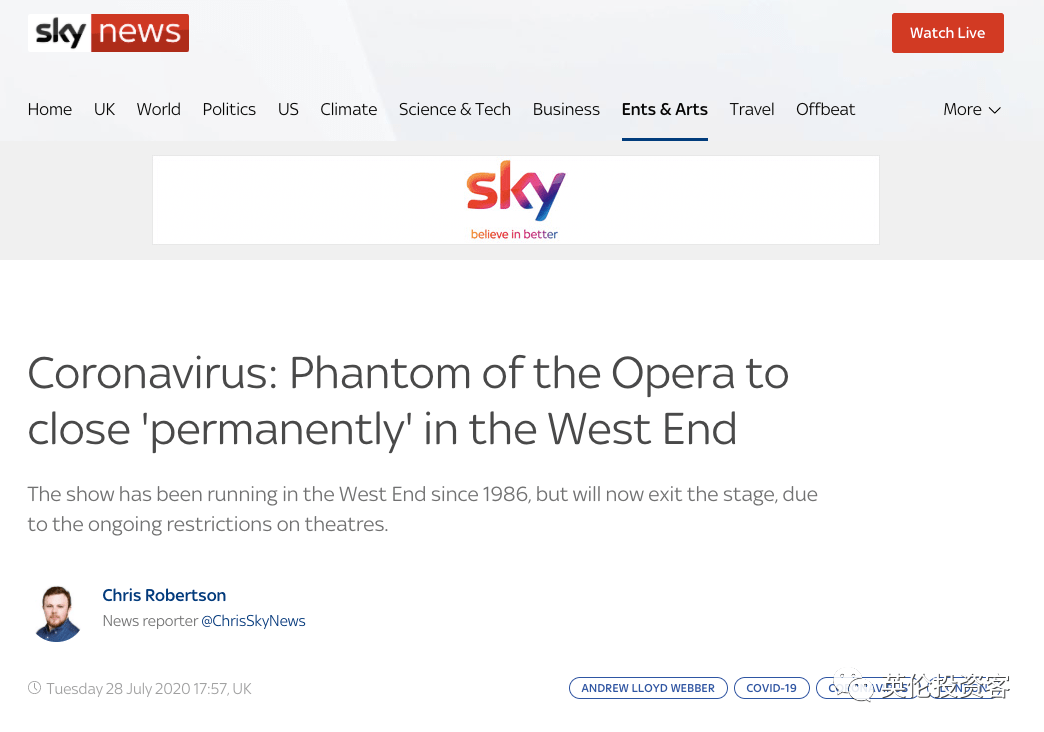 Evening Standard:伦敦西区的《歌剧魅影》将"永久停演 "

London Theatre Direct:《歌剧魅影》"永久"告别伦敦西区

这则突如其来的消息,来源于一封公开信。
7月28日,《歌剧魅影》制片人和剧院所有人卡梅隆·麦金托什(Cameron Mackintosh)在伦敦旗帜晚报(Evening Standard)发布告别信。
他写道:"由于疫情导致剧院财务受挫,我和韦伯已决定永久停止伦敦和全英《歌剧魅影》巡演,但我们未来依然决心将《歌剧魅影》带回伦敦。"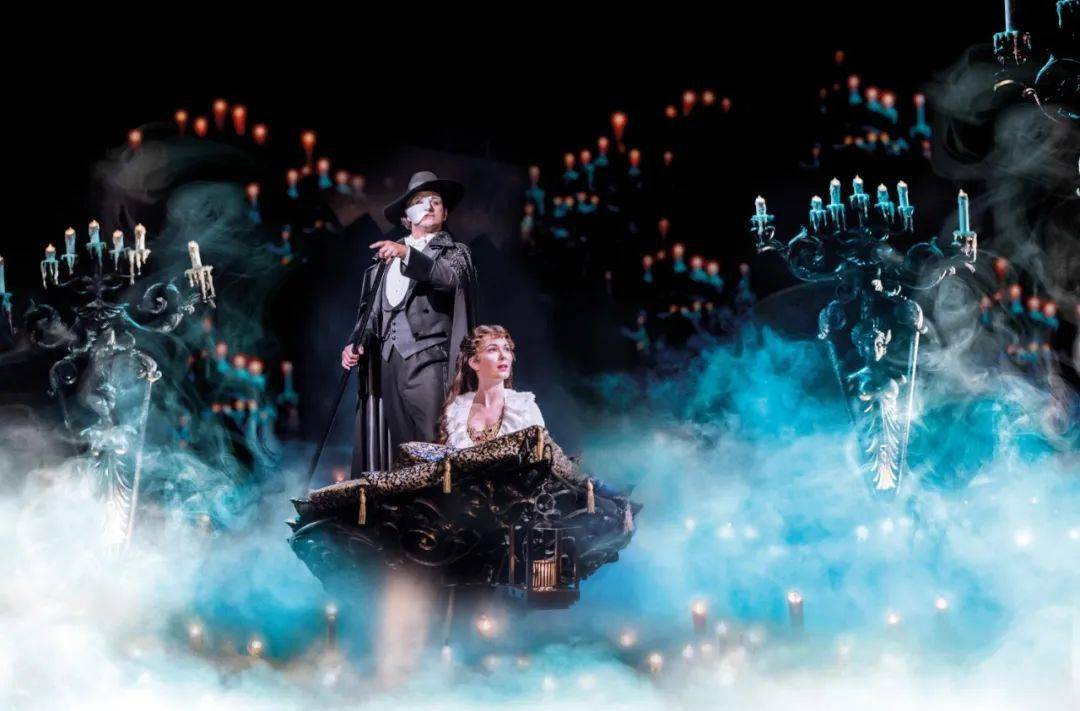 这边我也附上原文,他确实提到了永久(permanently)这个词,但也特别提到决心(determined)将其带回伦敦:
On top of this, Andrew and I have had to sadly permanentlyshut downour London and UK touring productions of The Phantom of the Opera, but are determined to bring it back to London in the future.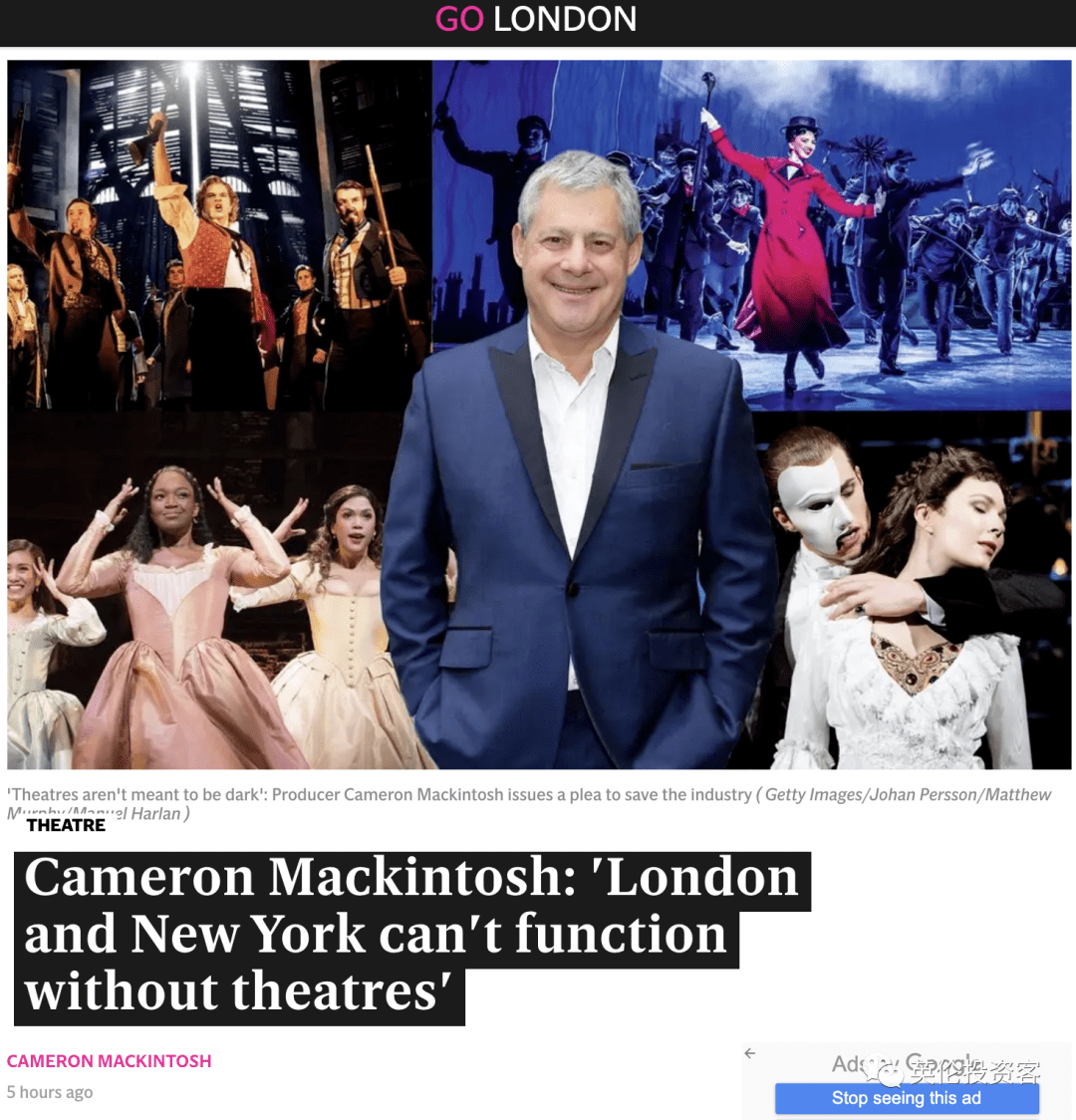 卡梅隆·麦金托什信中提到的韦伯,就是大名鼎鼎的音乐剧作曲家安德鲁·劳埃德·韦伯,他是《歌剧魅影》的作曲家,创作了《夜之乐章》(The Music of the Night)等歌曲。
韦伯所经营的公司Really Useful Group也是伦敦地区最大的剧院运营商之一,为演出《歌剧魅影》,他从英国王室手中租下了著名的女王剧院Her Majesty's Theatre。
从1986年开始,《歌剧魅影》就一直在Her Majesty's Theatre剧院演出,但今天被迫画上了暂时剧终的句号。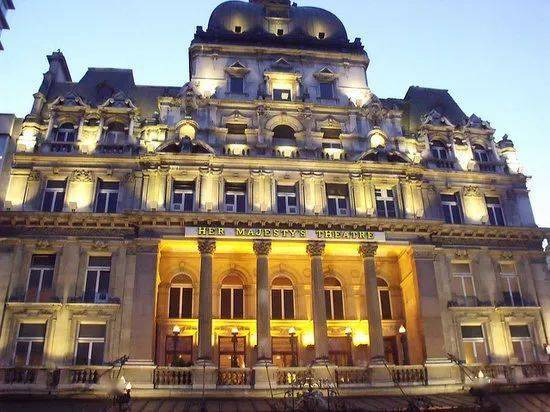 除了《歌剧魅影》, 卡梅隆·麦金托什制作并运营的音乐剧还有 《悲惨世界》、Mary Poppins、Oliver!、《西贡小姐》和《猫》。
卡梅隆·麦金托什在这封告别信中表示, 由于旗下多家位于伦敦西区的剧院无限期关闭,他已经解雇了所有的演员、乐师、舞台人员,并裁掉了60%的管理人员。
他表示,自己仍目标在2021年复活节期间,让演出回归,但他也承认,如果政府不放松社交距离措施,且没有更多外部投资的话,这一目标很难实现。

*最后附告别信英文原文,里面提到近期和中国投资者有接触:
《歌剧魅影》制作人公开信原文,上下滑动查看
<Cameron Mackintosh: 'London and New York can't function without theatres'>
London's theatre crisis rose to new heights of absurdity last week when Andrew Lloyd Webber brilliantly exposed the artistic and commercial bankruptcy of trying to apply social distancing to indoor mainstream theatre. Even the most optimistic theatre practitioners among us came to the conclusion that it is a disaster.
It was all Alice in Wonderland in its ridiculousness: images of distanced patrons dotted around the huge Palladium theatre, members of Public Health England stalking the stalls to check masks covered everyone's face properly, meanwhile Health Secretary Matt Hancock was saying that masks would not be needed to be worn in cinemas and theatres! Even the expensively imported Korean hygienic fog machine got condemned as unsafe by PHE — the Marx brothers would have difficulty topping that. Andrew is trying his best for the profession he loves, for goodness' sake.
The Treasury and the Department for Culture Media and Sport have now confirmed they will not even consider the question of whether social distancing can be dispensed with until sometime in November, so the possibility of a proper Panto at Christmas is almost certainly "behind you!" Andrew has said there are Chinese investors trying to snap up our heritage in these precarious times. Rest assured I have no intention of letting any of my West End theatres go East.
With no endgame to this crisis in sight, last week I had to follow through with the awful, distressing downsizing of my organisation to ensure my company's survival. In early May I warned Culture Secretary Oliver Dowden and the Government that this would be necessary unless we received financial help. Despite the recent announcement of a £1.57 billion rescue fund for the arts, this help still hasn't materialised. When Covid hit, all my eight theatres were packed with hit shows including some of my own. So as by far the largest independent employer in the West End it is not surprising that as both theatre owner and producer, with no outside investors, I've taken a huge financial hit. On top of this, Andrew and I have had to sadly permanently shut down our London and UK touring productions of The Phantom of the Opera, but are determined to bring it back to London in the future.
The theatre has made me a wealthy man but I have already ploughed back most of that wealth into my business, refurbishing my theatres, keeping my shows in tip-top shape, as well as supporting the livelihood of thousands of talented colleagues around the world. With theatres closed indefinitely, I have had to let go all the actors, musicians, stage staff and freelancers that work for me. My loyal production and theatre management staff have been cut by 60 per cent reduced to a dedicated team who will look after these priceless historic buildings so they are ready to ramp up back into production the moment the Government accepts that social distancing, which I have been totally opposed to from the outset, is no longer a requirement.
But even without it, we will need at least four months to remount our productions, rebuild our advance bookings and public confidence and bring our artists back to performance pitch. I'm still hopeful that by Easter next year most of my productions and some of our theatres can reopen, so I can start re-employing most of the staff I've had to let go. But we'd need to reopen our box offices in November. If the Government is unable to support this, we're likely to have to push back our reopening to next summer, causing further devastating losses to both the theatre industry and London's economy, to which I have already contributed more than £1 billion in tax.
Theatres will endeavour to make attending a show as safe as possible for both audiences and artists, but the successful return of major hit shows and a few of the new ones are the key to bringing back audiences and restoring confidence in the West End. Quite naturally the producers of these shows, myself included, are being very careful about when they think they have the best chance of succeeding because if these shows don't work and pay their way the outlook will be very bleak indeed. Delfont Mackintosh Theatres have striven at all times to keep our patrons realistically informed about our position and are grateful for the public's understanding and the majority wish to roll over their bookings to new dates next year.
Many of the new productions booked to open this year are already rescheduled for mid-2021 at the earliest, whatever the Government says about reopening dates. Back in early May I expressed the fear that London and Broadway, the world's greatest centres of theatre, would be the last places in the world to reopen. Sadly this prophecy is coming true: Broadway is likely to be closed until next summer. Consequently, for the first time ever there are very few new shows waiting in the wings to replace the shows that fail. The creative supply line has been ruptured for at least 18 months. London and New York can't properly function until theatres reopen.
Over the last 400 years the theatre has proved indomitable and only once has been closed for just over a year — and that was during the Great Plague in 1665. Hitler only managed to close the theatre for a few weeks before Churchill ordered them to reopen and help keep the spirits of the British people flying high through a terrible war — the show did go on and so did the British people. As a staunch Conservative, I have always admired Boris's Churchillian spirit, so it would be a tragedy of Shakespearean proportions if history was to mark him down as the Prime Minister who presided over the closing down one of Britain's greatest cultural and economic treasures for longer than the Black Death.
Theatres aren't meant to be dark, so please, Boris: "Curtain up, light the lights, we have nothing to hit but the heights". We are all raring to go back to work. But we need the money to survive and a realistic period of time to plan wisely so that the curtain stays up once we reopen. We are fed up of no business, we want to be back in show business.